No-Cal Models that wouldn't fly . . .

It's really rare that a No-Cal model won't fly, but some aircraft just will not fly as No-Cals no matter how one tries. Here is a No-Cal that refused to fly no matter what I tried, and I tried a lot of things. It is the Bugatti Type 100 racer, an aircraft that was designed to go after the World Airspeed Record for propeller-driven aircraft.

I tried this model as a tractor (shown), a pusher, a tractor with the tail surfaces doubled in area, and a pusher with the tail surfaces doubled in area. None of those variations worked. The model would glide beautifully, but as soon as power was applied, it did indescribable things. I finally came to the conclusion that it was indeed possible for a No-Cal model's nose to be too long, and it's tail surfaces too short-coupled with respect to their distance to the wing.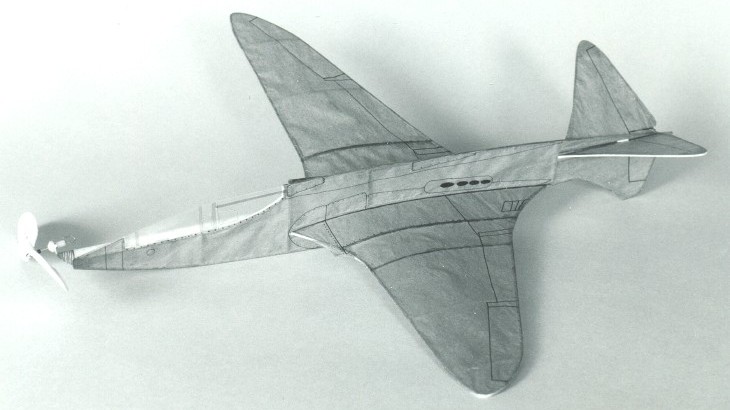 Another model with a too-long nose and not enough of a tail moment arm was the Polen Special. In spite of having a very respectable amount of wing area, it just did not produce consistant flying characteristics. I suspect that if the nose were shortened a bit, and the aft fuselage lengthened a bit, it would be a very respectable flier.