TO COMMENT or Contact Me:
Use the e-mail address below.




Islamic experts, never ones to recognise the ironic absurdity of their responses, immediately took offense:
. . . But Islamic experts are not amused, saying the bobbleheads could anger Muslims, whose religion strictly prohibits depictions of the prophet.

"No depiction of the prophet, even if it is positive, should be made ever - and certainly not one as ridiculous as the bobblehead Muhammed," said Zvi Ben-Dor Benite, an assistant professor at New York University. "I don't think it's about freedom of speech. This is the freedom to insult, which he shouldn't be doing." (emphasis mine - mike)
Clue, calling Zvi - Freedom of Speech IS the freedom to insult.

Now it's only been a few days since the followers of the RoP (Religion of Pieces) went violently berserk yet again for, . . . you guessed it - being characterized as a violent religion by the 14th century Byzantine emperor Manuel II Paleologus.

Sadly, this time, in addition to the regular demonstrations, car-beques, attacks against buildings, and other perceived enemies, one of the more unstable proponents of the RoP gunned down a Nun. The brave RoP follower shot the Nun several times in the back. If past precedent just this year alone is any indication, prepare for more "Religion of Peace" violence in response to the existence of the Dashboard Muhammed.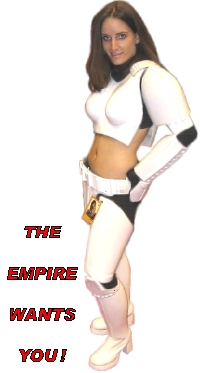 Now this is a recruiting poster for our times !


Come to think of it, I've been meaning to get an application in to the 501st for some time now myself.




. . . now where did I put that application . . .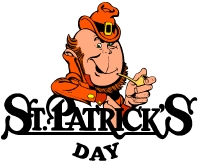 Happy St. Patrick's Day !

. . . give your car keys to a friend

Posted March 17, 2006 by Mike

Yet another holiday, the celebration of which, without a doubt, will infuriate islamofascists.

Go forth, and celebrate with friends.
The 5-Minute James Bond Movie

. . . what a wuss . . . I'd make a better Bond . . .

Posted February 25, 2006 by Mike

If real life ability had anything to do with it, the new James Bond would be dead at least 5 times before the opening credits rolled (and if the movie ended right there, real Bond aficionados would probably break out cheering).

Via Tim Blair's post - LICENSED TO KILL, BUT NOT TO DRIVE, we learn that the Blond Bond, can't shoot, can't fight, can't drive, and is terrified of fast boats. What a wuss!

I'd make a better Bond.



How Long Have You Had These Droids ?

. . . move along . . .

Posted February 15, 2006 by Mike

In the unlikely event I come across a stash 'o cash sometime between now and Halloween, I think I might do a little Trooping.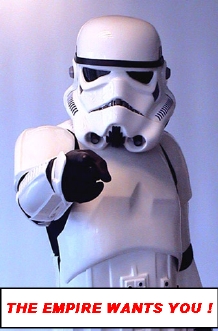 And how, I hear you ask, will I manage that? Glad you asked, says I.

Shepperton Design Studios has just the right stuff to do it in style. While it's not cheap, Shepperton is the outfit that did all the Stormtrooper armor for the original STAR WARS movies, so you KNOW it's accurate. Most of their outfits are even done from the original molds!

Shepperton has three different Stormtrooper Helmets, an Imperial Pilot Helmet, and a complete armor set.

I hear the 501st is looking for a few good men . . .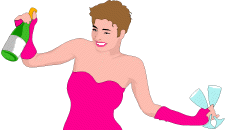 Happy Valentine's Day !

. . . candy, flowers, dinner,
etc., *a-hem* etc. . . .

Posted February 14, 2006 by Mike

Via Tim Blair, the Religion of Peace urges "sensitivity":

Muslims Advised Not To Celebrate Valentine's Day

KUALA TERENGGANU, Feb 13 (Bernama) -- Muslims in the country, especially lovers, have been advised not to celebrate Valentine's Day tomorrow.

State Islam Hadhari Development Committee Deputy Chairman, Muhammad Ramli Nuh said celebrating the Day could be regarded as recognising the enemies of Islam because Valentine or Valentinus took part in planning and attacking Cordoba, once a well-known centre of Islam in Spain, causing its downfall.

He was speaking to reporters after opening the seminar on Understanding of Tasawwuf Nusantara at Universiti Darul Iman, Malaysia, here, today.

Muhammad Ramli said although not many couples celebrate Valentine's Day in the state, the state government wished to remind that the celebration should not be held including in hotels.

He reminded hotel managements to be sensitive to the religious beliefs of the people.

-- BERNAMA
Hmmmm - like the "sensitivity" exhibited by Islamofascists at the hotel in Bali?

In the light of the "sensitivity" demonstrated time after time after time by the Religion of Peace, I present the above Valentine's Day banner.

Now grab your honey, go forth, and CELEBRATE !


#$&@!
I just dropped a
Tropical DOTS
® Dot. It tumbled into a hole in the top/side of my computer case, and I can't find it.
I am so screwed.
UPDATE:
Woo-hooo! I'm saved! the DOT did
NOT
go into the computer! it was under my chair. Whew!
Posted January 21, 2006 by Mike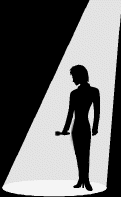 'Cause Somewhere in the Crowd is You . . .
Super Trouper

beams are gonna blind me

but I won't feel blue

like I always do

'cause somewhere in the

crowd there's you.



© Copyright 1980 for the world by Universal/Union Songs AB, Stockholm, Sweden. All rights reserved
Posted December 28, 2005 by Mike
Recent Posts
---