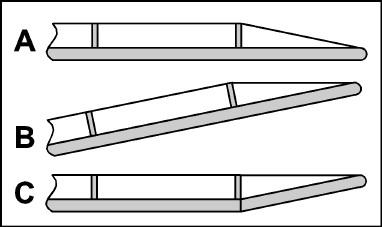 February 15th, 2016

Building the Luscombe Model 10 No-Cal wing.

I've never liked wingtips that taper down to the bottom surface of the wing as shown in A, because when the wingtip rises, as in B, it lifts more than the rest of the wing, which is the opposite of what you want. That is why I raise the wingtip to be level with the top of the wing as in C whenever I can.
A second advantage of raising the wingtip, is that it makes it easier to cover the wing with one piece of tissue, instead of having to cover the wingtip with a separate piece of tissue.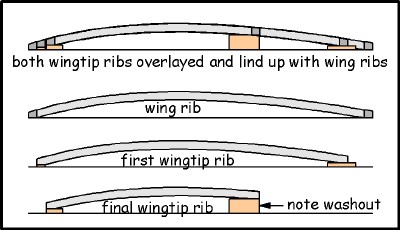 With the Luscombe Model 10, there is a third advantage - if you line up the tip ribs with the wing ribs, the planform of the wingtip with its curved forward trailing edge gives it the added advantage of automatic wash-out. You can see this here - with the ribs lined up, the trailing edge of each tip gets higher as the ribs get closer to the wingtip.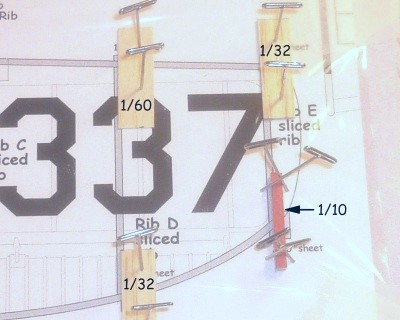 To get the wingtip ribs lined up, shims of the proper thickness for each location are pinned to the plan like this:

The shim thickness of each shim is shown on the shim.