Parnall Pixie II lightplane racer by Michael Morrow

I scratchbuilt this little 1923 Lympne trials racer for a Boeing Museum of Flight race plane model display that was exhibited from August-October of 2009.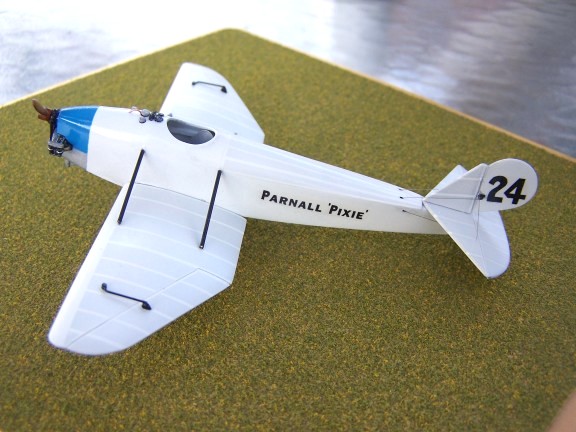 The model is 1/48 scale, and is quite small, with both the wingspan and length being only 4.5 inches. It was made competely from plastic sheet and rod. The landing gear legs were very thin brass tubing reinforced with wire.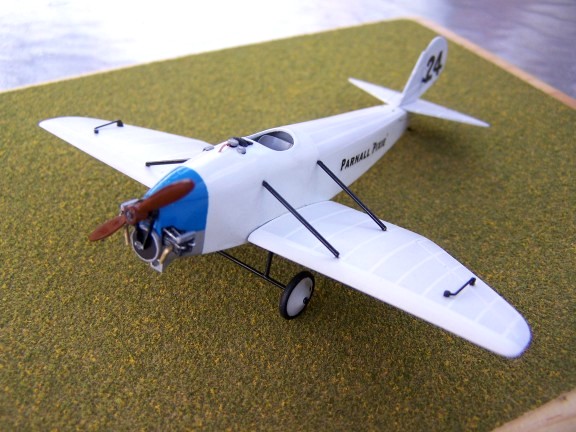 The engine measures only 1/2 inch in total width! Both the intake and exhaust stacks were formed from thin-walled real brass tubing.

The wing struts were also made from thin-walled brass tubing with wire pins in the ends to attach to the model.

The wheels and prop were the only non-scratch-built parts on the model, and were sourced from the old 1/72 scale Airfix Sopwith Pup kit. The wheels were the perfect size, but the prop required a little trimming to get it down to the proper size.